Do you have a hard time gaining weight? For many people they are looking for ways to lose weight, but for those of you that need to gain weight it can be just as challenging.
I've never experienced needing to gain weight, but have helped many hard gainers pack on pounds for various reasons.
So I understand from the perspective of wanting to gain weight so bad and everything you tried didn't work…
but after you read this post those days will be over. You'll see the pounds stack on as you gain the weight you so badly want.
So if you need help gaining weight you'll want to read till the end to see the top 10 list of foods that make you gain weight.
Drink Protein Shakes Or Smoothies
One of the easiest ways to gain weight is to drink protein shakes.
There are a bunch of them on the market and if you feel a little overwhelmed.
Whey protein is a good choice it has all the essential amino acids that will promote muscle growth.
2. Eat Red Meat
Select fattier cuts of red meats this will add extra calories. I love eating red meat and it's a great way to build muscle fast.
3. Starches
Eat from this list of starchy foods:
Potatoes
Corn
Oats
Squash
Beans
4. Avocados
Did you know that just one avocado has 322 Calories and 29 Grams Of Fat.
Eating avocados with your meals such as an omelet will taste great and give you plenty of healthy fat.
5. Cheese
Adding cheese to your meals is another way to increase the calorie intake and make the flavor better too.
6. Yogurt
There are a variety of yogurts to choose from. Any of them would be ok and One in the morning and another at lunch will boost your healthy fat intake.
7. Dried Fruit
A healthy snack that I enjoy often is dried fruits. They are packed with calories and high in fiber.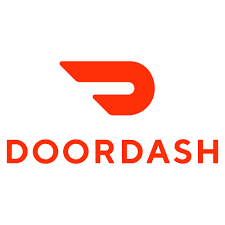 8. Nuts
Another delicious way to snack and gain weight is by eating nuts. For example a handful of almonds contain 7 grams of protein and 18 grams of fats.
9. Rice
There are so many ways to include rice in your diet. It's fairly priced and the dishes are easy to prepare too.
You will also find that it gives you an energy boost while providing extra calories to the meals you add them to.
10. Milk
Drinking milk in the morning or mixing it with your protein shake will help you gain weight with ease. It's been used for many years as an effective way to gain weight.
Eating These Foods Will Help You Gain Weight Fast!
For additional foods to help you gain weight check out this post from livestrong.
Are you already eating foods from this list? If you are, please leave you comments below and let us know the results.
If you're not already eating foods on this list begin to do so now and you'll see yourself heavier and stronger very quickly.